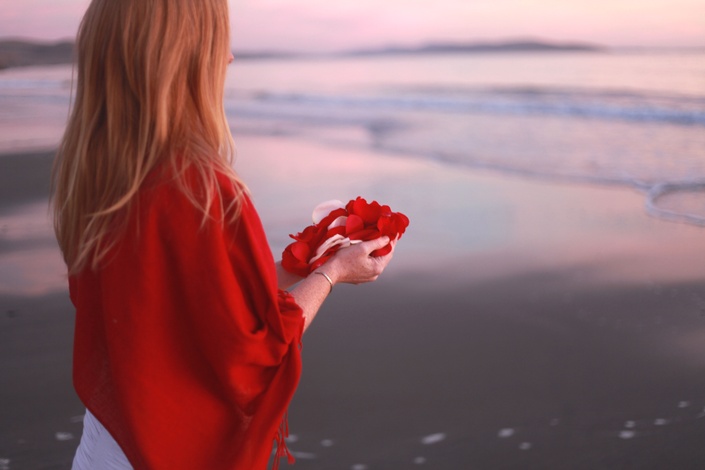 Tao Tantric Online Initiation for Women
☥ Weaving the way of the Well Nourished Woman ☥
Enter the Temple of the Jade Lotus and imagine a circle of radiant women, womb to womb, heart to heart, soul to soul, joined in sacred sisterhood devoted to healing, empowering and embracing their sensuality, sexuality and divine femininity.
This sacred exploration will take place over 6 months with 6 modules. Each module is set up by weeks. The first three weeks of the month is full of sacred teachings. The fourth week of the month is meant for integration.
Since this is a self lead journey you can feel free to move through the module as it is laid out or you can go at your own pace.
In addition to our online portal, where you will access your weekly videos and handbook, we will also have a secret Facebook group where we will share our sacred journey together. In the Facebook group I will offer weekly inspirations and LIVE videos to keep you inspired as you experience the divine medicine of these practices.
Monthly I will also be offering LIVE Zoom circle calls so that we can come together in real time to practice, share and connect. During these calls it doesn't matter how far you are in the initiation. These calls are meant to support and uplift your experience with divine inspiration.
Opening Module 1, Introduction to the Tao Tantric Feminine Arts, January 24th!
The first month of practice is dedicated to learning the lineage of the Jade Goddess and the foundations of her teachings.
We begin with learning practices for warming up the body with breath and movement. While aligning with a Sankalpa, your sacred mantra for cultivating our sexual life force energy.
In module one you will begin your exploration of Orgasmic Nutrition, Yin Yang Theory and the Energetic Anatomy of the Sensual Woman.


Opening Module 2, Clearing the Channels, February 28th
The second month we begin to clear the channels for our sexual energy to flow.
This includes Inner alchemy practices, womb clearing ritual, meridian gua sha, healing acupressure and the foundation practices of the Jade Goddess teachings. These teachings include the Six healings sounds, Inner smile meditation and the Microcosmic orbit!
Each week you will receive a combination of videos and handouts to create your own initiation workbook.
In addition to the foundational practices you will also be introduced to Sexual Vitality Qigong.
Opening Module 3, Activation, April 3rd
In module three we begin to activate the sexual energy with Yoni articulation practices, chakra exploration, and the fountain of youth practices.
These practices include yoni reflexology, ovarian and kidney breathing, jade lotus activation and orgasmic cooking.
We will learn more advanced Qigong practices to awaken and activate the sexual energy.
Opening Module 4, Cultivation, May 8th
Once we activate the sexual energy we want to build it, store it and use it!
Cultivation practices begin by tending the sacred flame of the heart with self Qi breast massage, sensory awakening and the introduction to our sacred Jade Egg practice.
The beginning practices of the jade egg will be both nourishing and very healing for the body, mind and spirit.
Whether you are a seasoned practitioner or new to the jade egg, I'm sure you will find these opening practices and de-armoring deeply beneficial.
Opening Module 5, Sublimation, June 12th
In module five we begin to explore the sacred arts of the bed chamber. Awakening the heart of the sexual initiatrix. Here we learn the divine gateways to orgasmic bliss, merging our orgasm with our prayer, drawing the sexual energy into the higher centers of the body to unite with the divine.
Through intermediate and advanced jade egg practice we learn how to send orgasmic energy in to different parts of the body for more pleasure and multi-orgasmic bliss.
Through advanced Sexual Vitality Qigong we learn to draw the sexual energy up to the Crystal palace of the head to crown ourselves as sovereign queens of our own queendom.


Module 6, Dual Cultivation, July 17th
In our final module you will explore partner based practice. Learning the art of circulating sexual energy between you and a lover, a full Shiva Shakti ritual you can share and a partner based jade egg practice.
After months of solo practice it's so beautiful to be able to share the magic you have learned with a lover. At this point you may have already been experiencing the benefits of your practice if you are partnered, or you may have been in solo practice up to this point. Either way, now you will have the tools to share these beautiful practices.
🌹
How to connect will your feminine life force energy
🌹
Heal your body, heart and soul with your own energy
🌹
Resolve ancestral karma and past relationship energy
🌹
Clear and open your channels to allow life force to flow
🌹A
ctivate your feminine current of creation
🌹
Cultivate your vital essence to nurture your radiance
🌹
Create sacred sensual experiences for yourself and a lover
🌹
Increased radiance and energy
🌹
Feeling a sense of deep peace while feeling turned on and tuned into life
🌹
Healing pelvic floor disharmonies including incontinence support, postpartum care and pleasure activation
🌹
Harmonizing with your menstrual cycle for decreased pain, PMS, and flow
🌹
Fertility activation and empowerment
🌹
Holistic hormone balancing for perimoonapause, moonapause and beyond
🌹
Building your self care tool box to aid you through emotional disharmonies such as feelings of depression, anxiety, grief and trauma
🌹
Healing Sexual Shame and Guilt
🌹
Emotional support and care
🌹
Reconnecting to the sacred power of your feminine nature
Your Instructor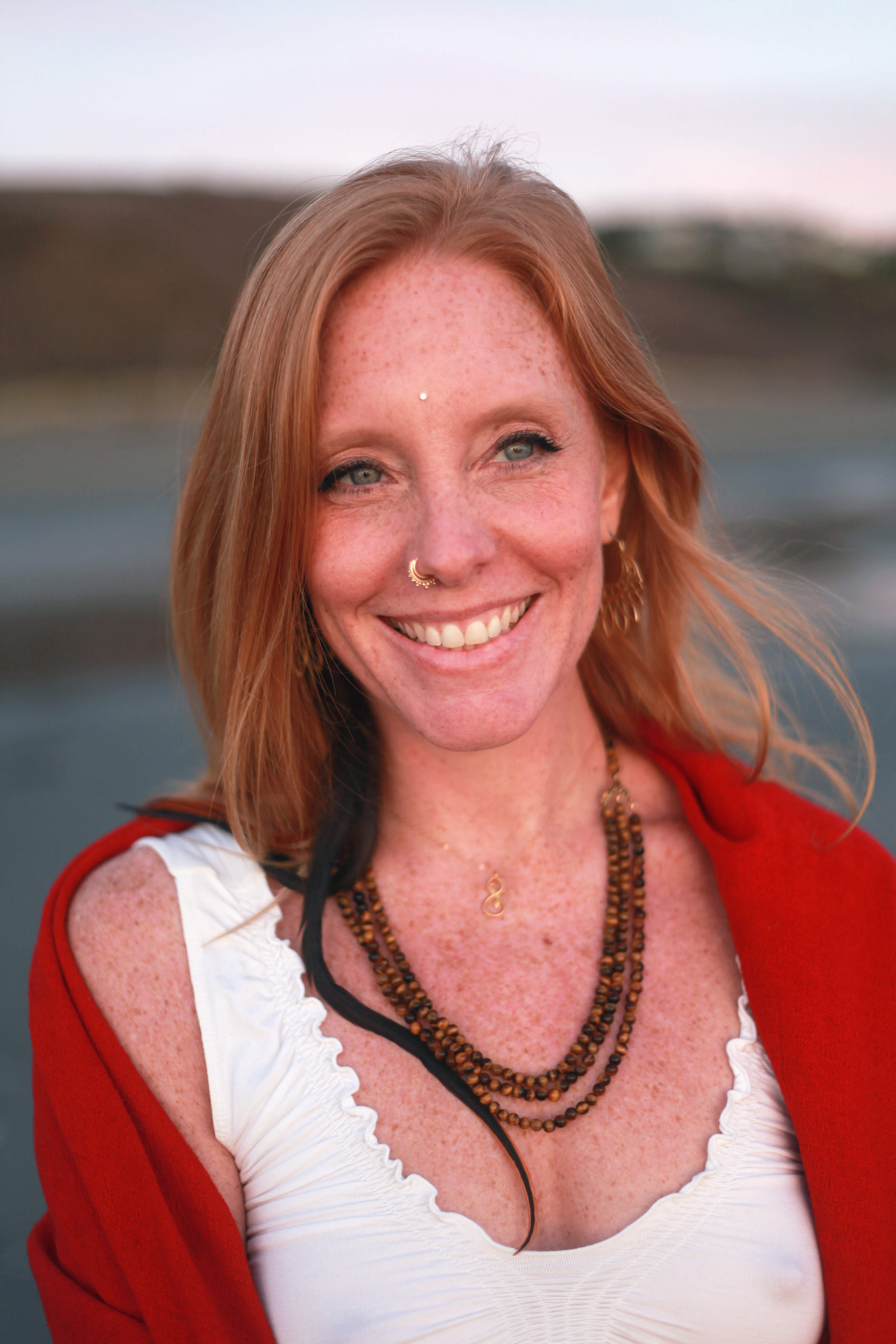 Over the last 20 years Feather has been both a devoted student, practitioner and teacher of the sacred healing arts. Certified as a Healing Tao Instructor, Sacred Femininity Facilitator, Ayurvedic Yoga Teacher, Woman's Integrative Holistic Health Coach, Sexual Vitality Qigong Teacher and Reiki Master, Feather loves merging these modalities together in her retreats, online courses and private sessions for women. In addition to her love for the feminine arts she is also a certified massage therapist, Shiatsu practitioner and holistic esthetician.
Frequently Asked Questions
When does the course start and finish?
The course opens on the first new moon of the year, Friday, January 24th, 2020!! Once you purchase the Initiation you will have access to the material for the rest of your life. This portal is your personal introduction to the Tao Tantric feminine practices for women! The Initiation is laid out for you to take one week at a time over a 6 month period. The fourth week of the month is meant to be an integration week for you to revisit, digest and practice what you have learned. This is also a time to bring all the content together to begin your own daily self care practice.
How long do I have access to the course?
How does for the rest of your life sound? Once you purchase the Initiation you set in motion your very own self initiation process that will begin to shift the rest of your life. You have access to the content of the course forever as you integrate more of yourself in this beautiful journey of awakening!
What if I am unhappy with the course?
We would never want you to be unhappy! If you are unsatisfied with your purchase, contact us in the first 30 days and we will discuss options to unenroll.
"I am fortunate to have worked with Feather in person and online, and both experiences exceeded my expectations. Her energy extends beyond video and feels as though she is in the room with you. Feather, like a fountain of riches, is truly a wealth of knowledge and is eager to share it with those dedicated and interested in changing their lives by coming into their innate sensuality and femininity. Because of Feather's work and guidance, my sexual, emotional and physical health has shifted in miraculous ways. She has a way of filling you with a lot of information that is easy to implement in your daily life. If you're considering working with Feather, listen to your intuition and do it!"
Jessica L.

Feather held such a safe and knowledgeable space in her Tao tantric initiation. I was able to heal trauma in my body using the energy practices we learned, and I found my sexuality opened up on another whole level. I felt totally held to process through the shame I had been carrying and I still use the practices she taught us years later. I have never found a tantra teacher who held as pristine a container as feather did. I am so grateful to continue learning from her!!

The Tao Tantric feminine practices have changed my life and I know that they will change yours. These are the ancient ways of deep feminine awakening. The time has come beloved to embrace your sensual nature and live your sexual sovereignty!